Account Manager, Event Operations
at Eurolink Alliance
Salary £45K/Year
Posted
Applications
Closing date:
Job location:

Online

Employement type:

Full Time
Remote working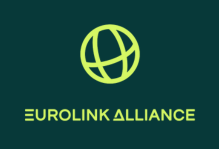 Job title: Account Manager, Event Operations
The role is responsible for partnering with external stakeholders to manage their internal and external events programme and all logistical activities to meet their objectives. You will advise key stakeholders, act as a cross-functional lead to ensure activities are aligned and assist in the development of the meeting/event strategy.
Working closely with our preferred partners, you will ensure the meetings and events programme is planned and coordinated to include venue sourcing and selection, contract handling, third-party vendor management, project management delivery and onsite management if required. You will work with the agencies to reconcile final bills to include Transfer of Value (ToV) reporting and budget management.
The role requires high levels of collaborative working where decisions are made by consensus, involving key stakeholders from cross-functional roles.
The role will require strong account management and effective communication skills as there will be extensive contact with key stakeholders when securing meeting requirements. You will be highly organised, and flexible and be able to thrive in a fast-paced environment managing multiple projects with tight deadlines.
Ideally, you will have a good understanding of the Compliance regulations surrounding Meetings & Events where Healthcare Professionals (HCPs) or Healthcare Organisations (HCOs) will be present.
Key Responsibilities
Manage projects from start through to final delivery. Develop clear and thorough project plans, detailing internal tasks, stakeholder reviews and approvals. Set up and manage necessary touchpoints.
Act as the primary liaison with key stakeholders to plan and execute events to the highest standard
Manage the day-to-day activities of all outsourced partners or agencies, including assisting all outsourced partners to develop and improve processes to best service the stakeholders.
Manage and execute large to medium-sized events, providing strategic event best practices and costs saving guidance including timelines, deliverables, goals, objectives, project plans, site recommendations, contract negotiations, budgets, AV & Production, travel arrangements and on-site support.
Follow and lead agencies and stakeholders through the processes, including thorough reviews to ensure the highest quality of work.
Identify risks and potential issues before they become a problem and work with the necessary groups to mitigate identified risks.
Take initiative to proactively identify and solve issues relating to project execution
Identify where processes can be improved and work with management to implement these changes as needed.
Desired Skills, Expertise and Qualifications
Client management taking commercial responsibility for projects and meeting the client's business objectives
Relevant Account Management experience and pharmaceutical industry experience are a must
Excellent verbal and written communication with strong attention to detail.
Experienced with presenting in a business setting
Skilled in leading, collaborating, managing and working with teams (remote and cross-functional) to deliver on projects
Strong emotional intelligence with the ability to adjust the style of management and communication (written and verbal) to fit the situation and individuals
Experience managing third-party outsourced providers such as Meetings & Events Agencies
Able to interact with all levels of the organisations and agencies regarding every aspect of the meetings
Proven ability to think on their feet to identify and solve potential issues collaboratively within a team environment.
Manage and prioritise multiple priorities within a dynamic, fast-paced, high-demand environment while maintaining accuracy
Strong organisational, time management and budget management skills
Creative and strategic thinker to move projects through completion
Responds positively to the direction and takes initiative in planning in a timely course to project completion
Able to travel to Gulf countries to support meetings and events as needed.
Excellent computer skills
A degree or equivalent in a related professional qualification
How to apply: Send us an email to [email protected] and [email protected]

---