Project Manager
at RefTech
Salary upto £27,500
Posted
Applications
Closing date:
Job location:

Midlands

Employement type:

Full Time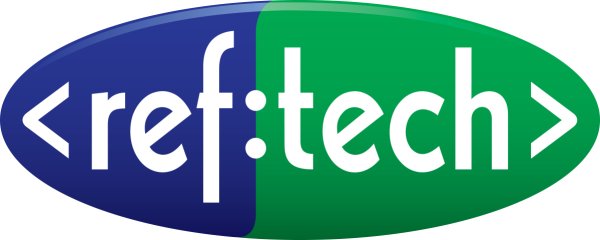 You have a fantastic opportunity to join an industry-leading technology company based in Tamworth in a projects role. We have an amazing team who know how to deliver the best to our customers, and we need another talented, committed project professional to join them. What matters most to us is that you are a motivated individual who takes pride in delivering results.
We provide the most technologically sophisticated registration and badging systems for the conference and exhibition industries. The quality of our service commitment is shown by the very high level of repeat business we achieve.
So, if you join us, you'll be working with a great product and service.
What we are looking for:
RefTech Project Managers are the people who make things happen. You'll take ownership of your projects from start to finish and will be responsible for making sure everything keeps on track. More importantly, you will be key to ensuring our blue chip, global clients and internal teams enjoy a quality RefTech Experience: one that is organised, proactive and communicative.
What you'll be doing:
We want you to enjoy your role, love coming to work each day and to always give your best. And, of course, a few other things including:
Managing projects/events that are delivered on time and to budget
Ensuring teams are well prepared and equipped to go to site
Preparing and upkeeping project documentation including project plans and equipment schedules
Working with happy clients who love working with RefTech
Being part of a team who enjoy smooth completion of projects
Promoting RefTech brand and values at every opportunity
Ensuring projects are wrapped up neatly and completely, including returns and restocking
Sharing positive and constructive client and team feedback with the RefTech Leadership Team
We think you'll be eager to demonstrate what you're really great at, including:
Attention to detail, capable of logically approaching and adapting to situations as they arise
Common sense – this is key to your success. Can you make good decisions that benefit the client, the team and the RefTech business as a whole?
Self-motivated and driven to achieve overall project objectives
On-the-job learner who is not afraid to be thrown in at the deep end, and who can also ask for help when needed because you understand the importance of managing client expectations at every stage of the project
Quick learner who can pick up new tools and processes easily
Incredibly organised and can demonstrate your ability to prioritise your workload and the resources needed to complete projects
Fantastic communication skills with both your fellow team members and with clients
High level of diplomacy and trust
You value team and personal success
You can meet deadlines and work under pressure when required
We reckon too that you'll have bags of experience including:
Experience in a project coordination/management role would be beneficial. Or, exposure or experience in a similar role/project where you have demonstrated your greatness
Experience of the events industry is beneficial whether as a supplier, agency or corporate
Excellent language skills and strong written English – previous experience in project documentation, proposal, quote and bid writing would be beneficial
Experienced in multi-tasking and prioritising workloads and resources
Experience in a client-facing role where you have managed the expectations of key clients and stakeholders
Experience in handling bad news to high profile project stakeholders when activities occasionally don't go to plan
Ideally some knowledge and experience in the world of IT, audio-visual and/or other Smart technologies
We can't compromise on this though:
Full UK Driving Licence and willingness to travel
You'll be based in Tamworth, but you'll be unfazed by visiting clients across the country - this will be occasional and with colleagues
Flexibility as there may be opportunity to go onsite at an event and may involve overnight stays
In return, we'll provide the following for you:
As well as working alongside some of the best people in the industry, you will also get:
A competitive salary
RefTech Company Benefits (pension, health cover etc)
Tailored individual progression and development plan
The chance to have an impact on the company's growth and evolution
The opportunity to work on 'world first' projects
Work with people who love what they do every day
A friendly and supportive working environment
Apply Now
If you think you've got what it takes, even if you don't have ALL of the skills listed, then send a covering letter explaining why, including your salary expectations and your latest CV. Please state the words 'TEAMWORK' in your application.
Agencies /recruiters – we know you'd love to help so we'll get in touch with you if we need your services. Thanks for your understanding.
---