Join 21,000 events professionals and be a part of the event industry's most engaged community.
The Delegate Wranglers. The pulse of the events community.
---
Every member gets listed, but let's take a look at an example of a DW Superstars members listing
---
Every member gets is listed under a key category
Other benefits
---
Every member is listed under a key category
There's more. Industry news, event, features and a bucket full of community spirit.
Join now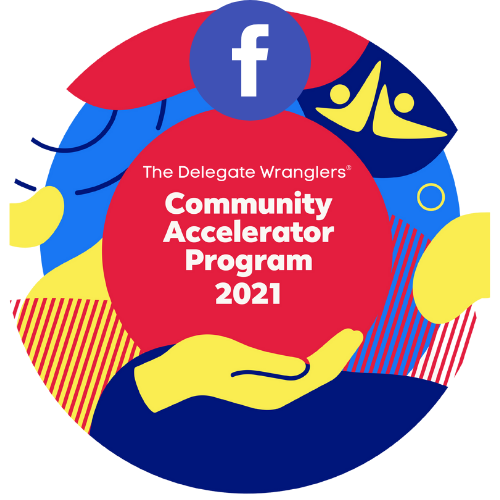 The Delegate Wranglers are...
...part of the Facebook Community Accelerator Program for 2021-2022. One of only 131 communities globally, to be awarded this prestigious opportunity by the social media giants.
The Accelerator program is focused on helping leaders harness the power of their community to turn ideas into action. During the eight month program, participants will receive training, mentorship and funds to invest in an initiative that extends their community's positive impact.
This 8 month program which includes coaching, training and access to new Facebook products, tools and funding.
The Delegate Wranglers partners