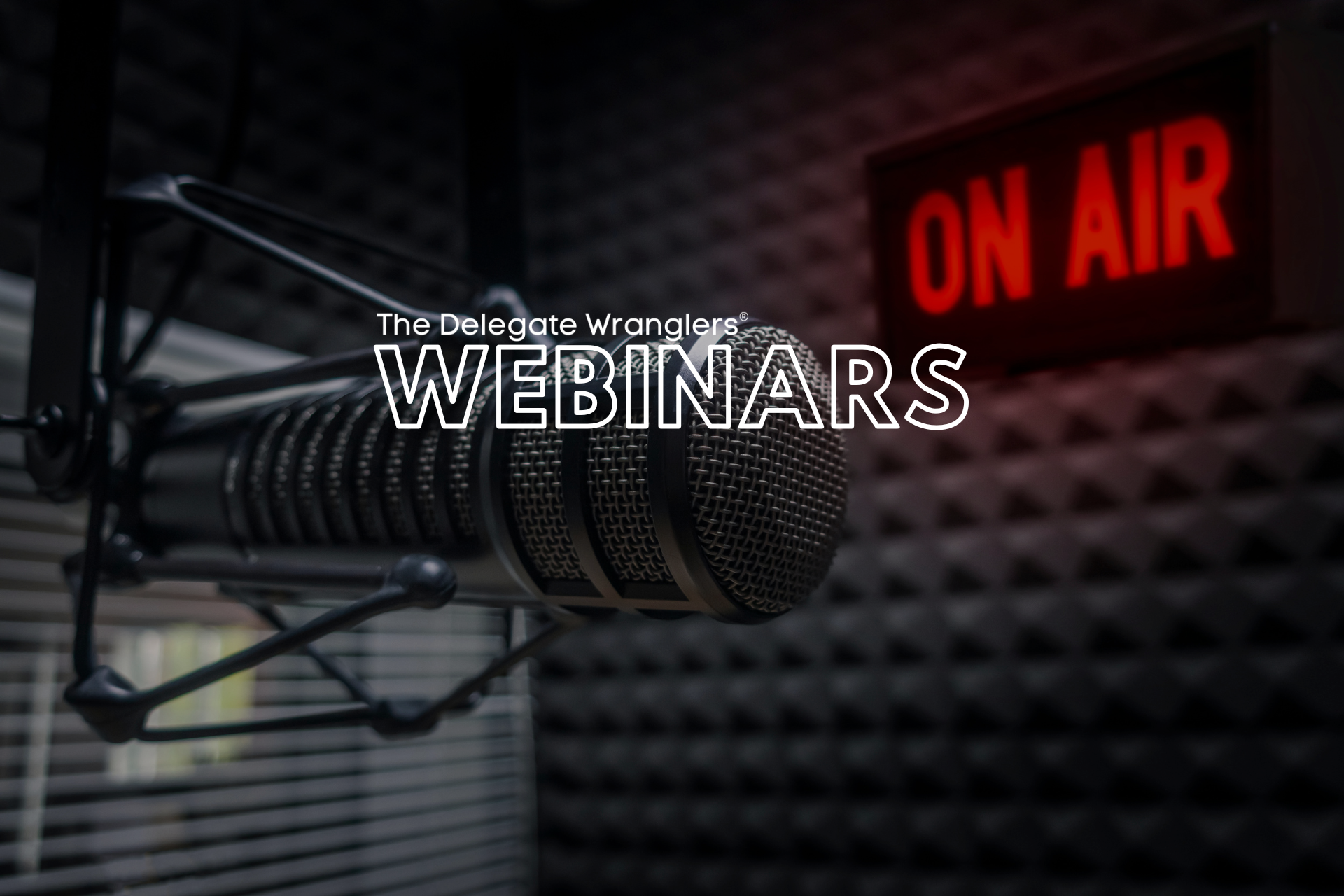 Welcome to the home of all The Delegate Wranglers webinars - Onboarding Sessions, Masterclasses, Training Sessions and much more!
Here's a list of the next onboarding sessions - click on the links to register:

This FREE webinar is for you if:

👉 You've just joined The Delegate Wranglers
👉 You're a fairly new member but not had time to look at it properly yet
👉 Have been a member for a while but want to stay up to date with all the latest features
👉 You've heard about the 'Supplier Hour' & 'Event Hour' but not sure what they are
👉 You're not aware of all the other benefits of being a member

⭐ Learn how to get started or get the most out the DW community. Trust us - this is one webinar you really need to be attending!

During this 45 minute session, we can guarantee that you will have a much better understanding of DW and all the ways it can help you grow your business using The Delegate Wranglers community. Di will run through everything you need to know to get you up & running on the event industry's most engaged platform. Don't miss it!

=============================
Are you serious about growing your business? If the answer to this question is yes, then join one of our upcoming webinars to find out more:

Not only will a DW Superstars membership give you all the tools to grow your business but also to market it to the right audience. By way of the highly engaged 21,500+ event professionals that comprise The Delegate Wranglers Facebook group! DW's Group Guru - Diane Thompson will be holding a live session to walk through the benefits of the Superstars membership including:
The fab DW Superstar testimonial service

👉 2 x press releases
👉 2 x Insider newsletter articles
👉 Access for up to 6 seats in the DW Facebook community
👉 Discounted job ads
👉 Early access to trade show and commercial opportunities
👉 and many more fab benefits....
And the cost for a membership is less than the price of a cup of Starbucks coffee each week - you simply can't afford to NOT be a part of it. Join us on live on ZOOM when you'll also get the chance to ask Di any questions about the DW Superstars.

=============================
To assist new DW Superstars, or if you're already a DW Superstar, you can register for one of these FREE webinars below. Here's a list of our next upcoming session:

We have introduced these monthly training webinars in which we'll cover:
👉 All the features of your DW Superstars membership including some that you may not be aware about including press releases and Insider newsletter articles.
👉 The best way to collect your Superstar testimonials and use the testimonials to your advantage
👉 How to maximise the #superstarhour
👉 How you can get discounted job listings
👉 Details of what's coming next for you guys and the great things coming your way
👉 We'll also be holding a Q&A session so you guys can ask us anything

If you're a DW Superstar this will be the perfect Zoom webinar for you! During this 30 minute session, we can guarantee that you will have a much better understanding of the Superstar membership and all the ways it can help you grow your business this year and beyond