ASA Tours DMC
Member since 24th Jun 2022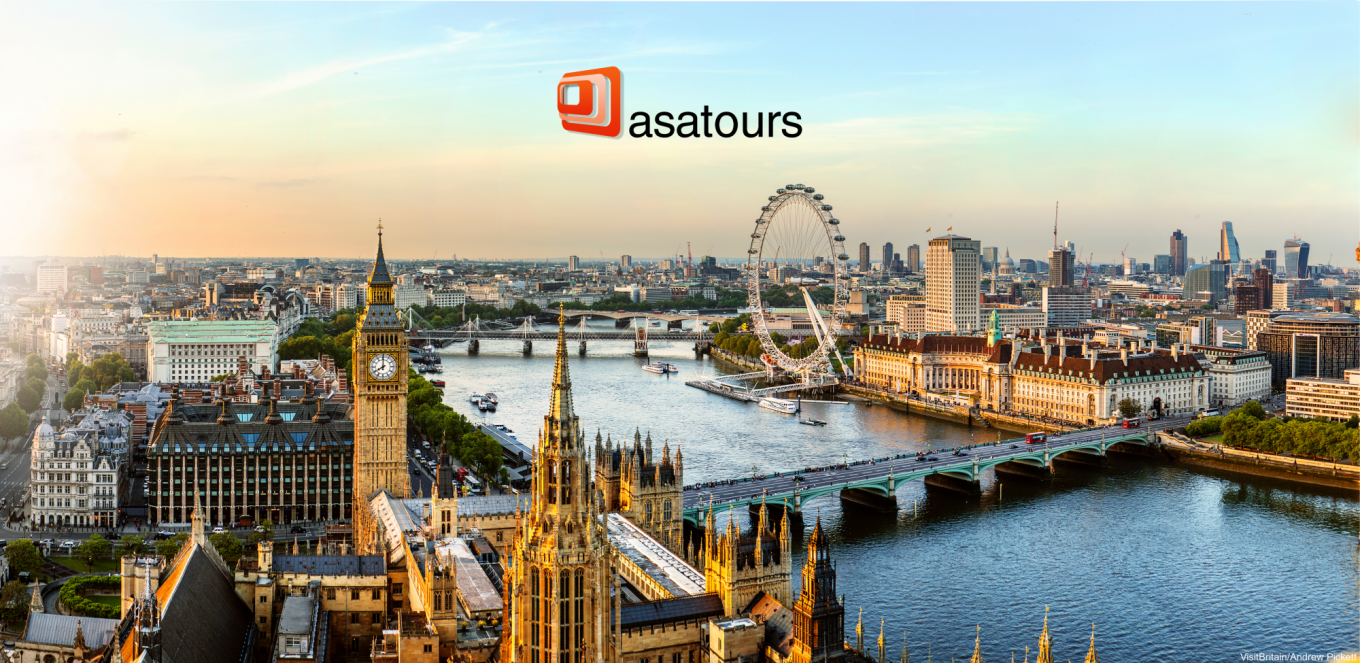 An independent, family owned UK Inbound Tour Operator delivering perfectly suited travel and events solutions to fulfil your client's wishes and imagination or your organisation's needs and strategic intent since 1988. Today our purpose is to embrace our deeply rooted values to elevate, motivate, celebrate and inspire. Abiding by these daily ensures we remain a 'Business for Good', helping to develop as innovators and providing customers with unique experiences.
We've been arranging bespoke B2B solutions across the UK and Ireland for over 30 years and are now one of the most respected and experienced UK Inbound specialists in the world using our national network, vast connections, buying power and unmatched knowledge to deliver – every time. We take pride in what we do combined with a level of personal service to help make our customers' event, tour or holiday an unforgettable one.
At ASA Tours we believe that your client should have the opportunity to see the UK and Ireland in a way they never have before, no matter who they are, no matter where they want to visit or what they want to do. So connect with us, receive a warm, personalised service and above all be prepared to impress!
Great Britain - you're invited!