Church House Westminster
Member since 6th Jan 2021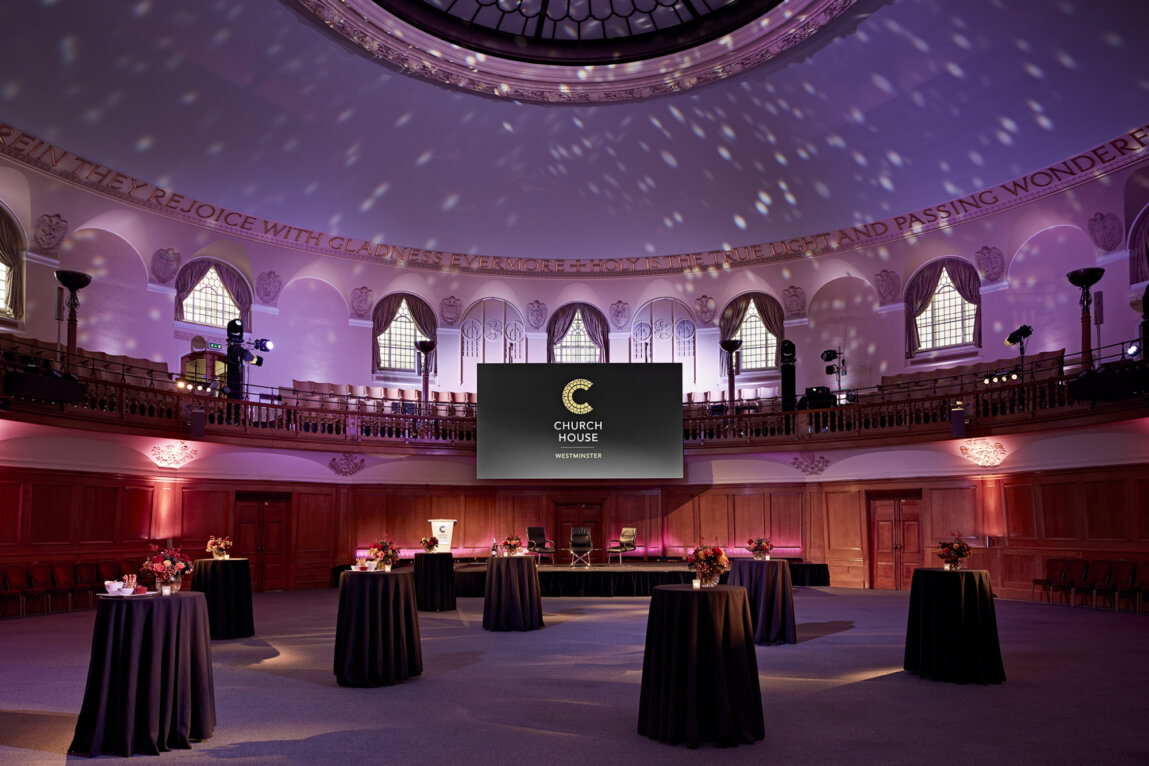 WHAT WE OFFER
In-house expertise and customer excellence: Since re-opening in August 2020, we have hosted physical events such as meetings for up to 30 guests, filming, exams, training and coaching sessions, as well as a variety of hybrid events and virtual conferences, with technology expertly managed by our in-house Audio-Visual team.
Covid-Secure Venue Experience: We are immensely proud of our teams who have worked together to put in place measures to effectively manage the Covid-19 risk for organised meetings and events taking place within our Covid-secure venue.
Money-back guarantee: Book events with confidence. We offer event organisers the flexibility to change dates at no additional charge. Our updated venue terms and conditions offer a special Covid-clause with a money-back guarantee.
A prime central London location: the multi-purpose Grade II listed building is set within Dean's Yard and offer stunning views of Westminster Abbey.
Were you impressed with Church House Westminster?
If so, give them a DW Superstar and leave them a testimonial here. All comments are moderated by The Delegate Wranglers team and may take up to 24 hours.
FAQs answered by Church House Westminster
Do you offer an in-house audio-visual and production team?

Yes, an award-winning in-house Audio-Visual and Production team expertly produces bespoke and engaging virtual and hybrid event experiences. The team scooped Gold at the 2019 Event Tech Awards in the category: 'Most Innovative & Tech-Friendly Venue'.

Do you offer outside broadcast facilities?

Yes, we offer fibre connectivity to deliver outside broadcasts to anyone, anywhere in the world, provided by BT.

Are you serious about sustainability?

Yes, we are committed to working in a sustainable way that brings significant benefits not only to our business, but also the community in which we operate and our supply chain. We hold a Silver award from Green Tourism and an ECOSmart Gold Venue award.