EwePack
Member since 7th May 2021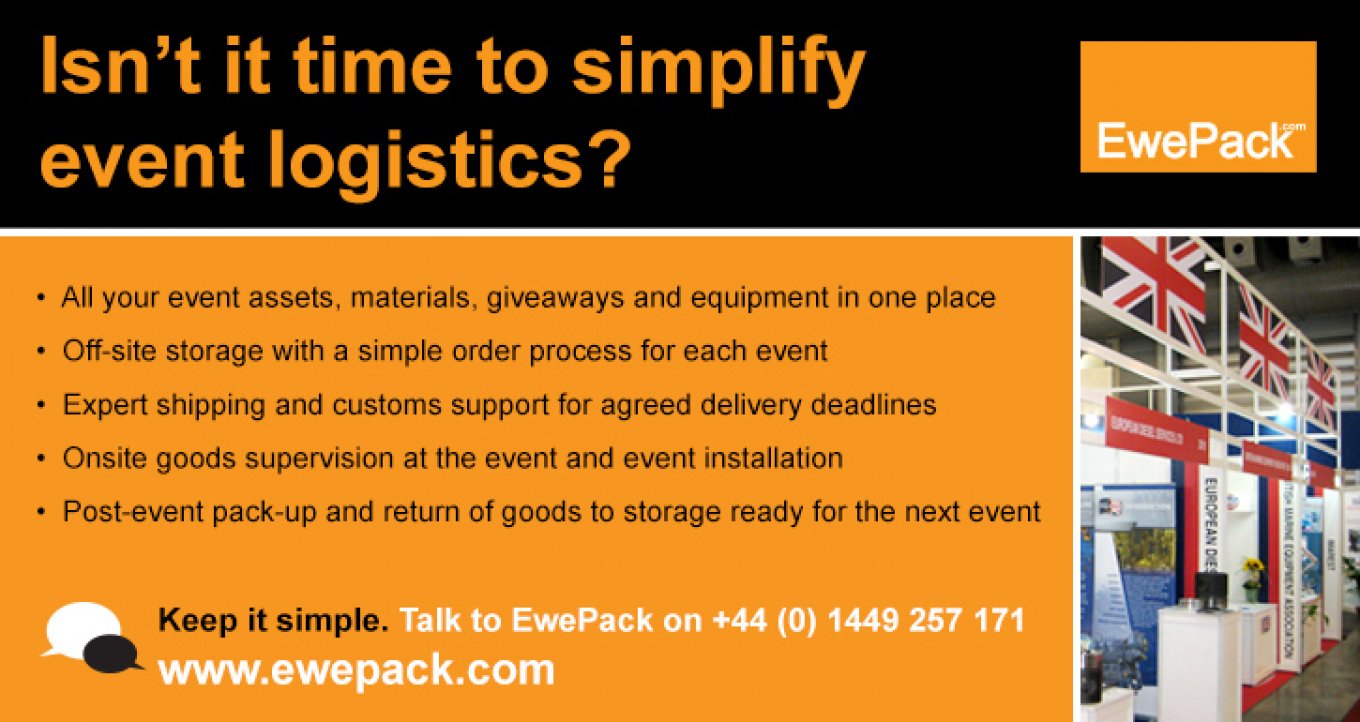 EwePack's service has given certainty to event professionals organising conferences, live media, stadia events and trade shows for many years. We know that the right display materials, merchandise and production equipment must be handed to the right person at the right time. We ensure that happens.

Storage: From our warehouse we pick, pack and despatch your event assets giving you back more time and saving you space. We can store sample products, display materials, production gear and booths.

Shipping: Everything you specify is packed and despatched for your event, including worldwide shipping with helpful customs know how. We've been to most of the destinations we ship to, providing local knowledge and first-hand experience.

Set-up: EwePack and our partners can also take delivery on site, assemble and install everything ready for your arrival anywhere in the world. When the event is over, we'll return your event goods to the warehouse where we inspect and manage your stock.
Were you impressed with EwePack?
If so, give them a DW Superstar and leave them a testimonial here. All comments are moderated by The Delegate Wranglers team and may take up to 24 hours.