Reattendance Ltd
Member since 26th Mar 2021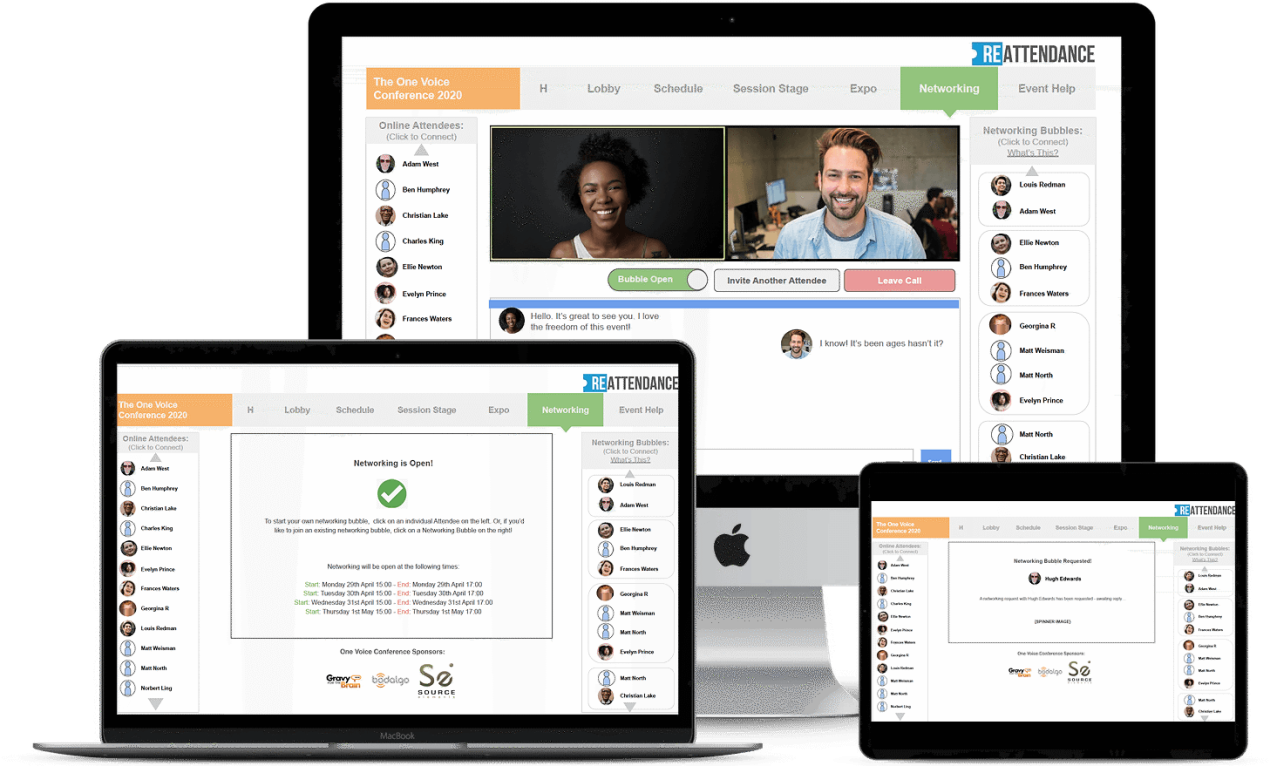 Reattendance is the expert platform for your In-Person, Hybrid & Online Events. Our intuitive platform design empowers you to create personalised and professional events, with confidence.
Why us?
Extensive platform configuration

One click in-built live streaming

Instant replays to generate a library of content

Hassle-free ticketing and registration
Were you impressed with Reattendance Ltd?
If so, give them a DW Superstar and leave them a testimonial here. All comments are moderated by The Delegate Wranglers team and may take up to 24 hours.
FAQs answered by Reattendance Ltd
How does the pricing work?

It's never one size fits all when it comes to events, that's why we have the industry's most extensive range of monthyl and annual subscription plans. We have everything from small replay plans to full service packages. Our team will help you choose a plan that's the best match for you.

What sort of events can I run on Reattendance?

The platform is suitable for in person, online or hybrid events and could be anything from a short 1 hour webinar, or Awards show, to a full 4 day conference with expo, networking, poster displays and live streaming.

How easy is Reattendance to use?

Very easy. For Event Owners building events there is an intuitive system that is colour coded to show you if any content is missing, plus a pop up tour to talk you through it, if required. For attendees, there is a simple log in process, with "Join Event" buttons and an easy to use navigation bar.

Can I stream live from the platform

Yes, we have built in technology to allow you to broadcast live to your audience. If higher end production values are required then RTMP can be integrated from 3rd party software.
Videos by Reattendance Ltd