Waveplay Interactive
Member since 31st Mar 2021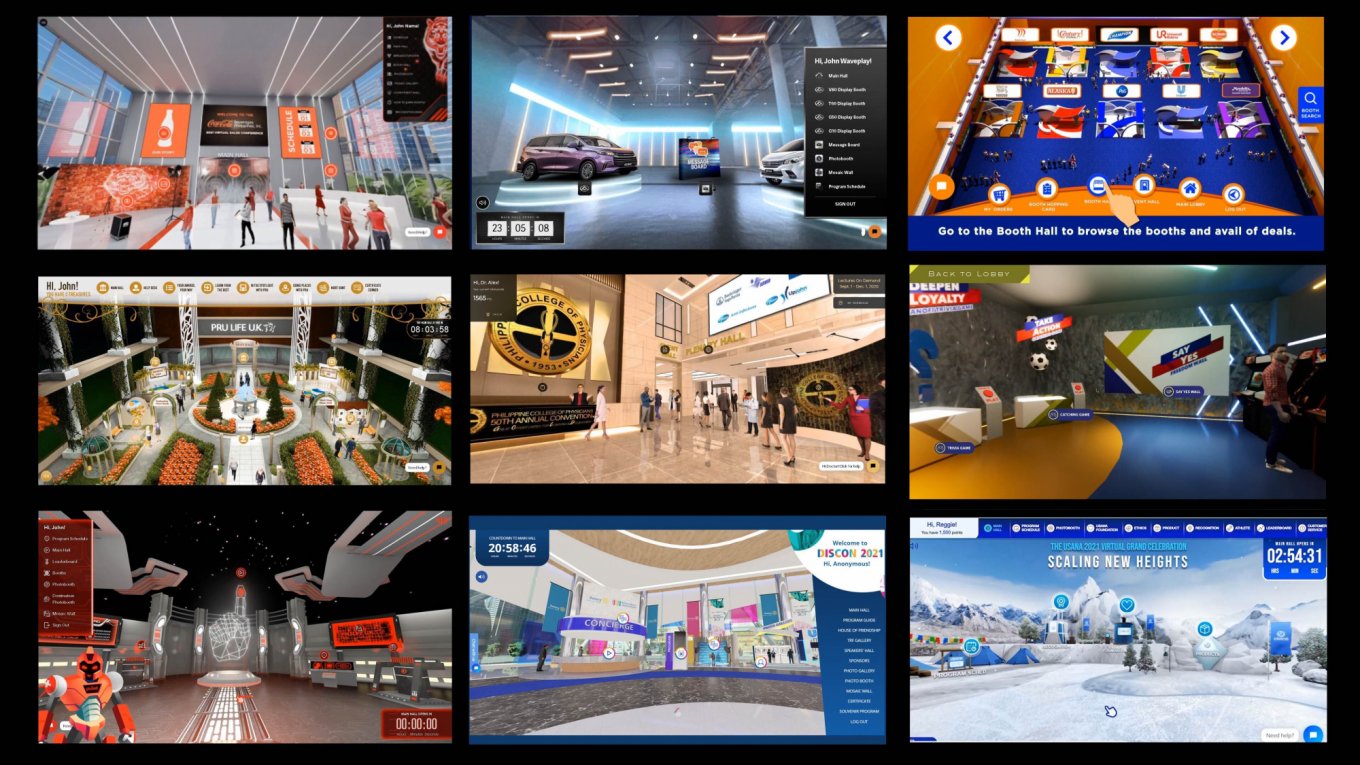 How do global brands such as Coca Cola, Nestle, Rotary, and Sanofi like their virtual events done? Brands want one-of-a-kind, highly interactive experiences that make guests feel happy and at home. And more than that, they want their virtual events done exactly the way they envision it.

From instagrammable stations, interactive games, augmented reality, livestream engagements, immersive environments, networking, and other special requests, Waveplay turns each brand's wishlist into a reality. Each project is fully custom made to guarantee no two events look similar. And, these are executed in only several weeks' lead time.
In its first 8 months, Waveplay has created over 60 custom virtual venues, 300+ event days, and a track record of 100% repeat bookings among its agency clients.
As we continue to grow, we are now looking for international strategic partners. Contact us at our website below.

Were you impressed with Waveplay Interactive?
If so, give them a DW Superstar and leave them a testimonial here. All comments are moderated by The Delegate Wranglers team and may take up to 24 hours.
FAQs answered by Waveplay Interactive
What are the items handled by agency should we book the Waveplay platform?

Upon finalizing the features, detailed guidelines and specs will be submitted to agencies from copies to creatives. We also have an in-house creative team should agency need support on that front. During live days, we have a remote team supporting on operations. Livestream broadcast is c/o agency.

Do you only cater to brand events?

We have a wide range of experience from product launches, activations, to grocery expos, conferences. We can do pretty much across the board.

How are your rates?

Please contact our CEO, Ms. Sharon Ong at [email protected] to discuss rates.

What if we already have a virtual event platform?

Waveplay works best for clients with specific experience requirements that may not be addressed by other existing platforms. Through Waveplay, you can augment your capabilities and address more requirements.
Videos by Waveplay Interactive